Course details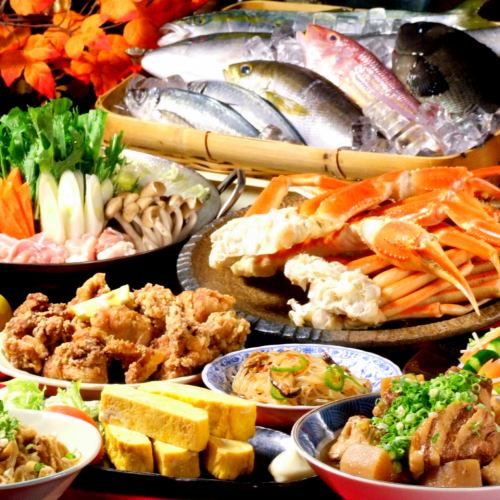 【3 hours a day ♪】 ★ gorgeous course ★ horse sting + gorgeous embroidery + wagyu with pot with dinner & 150 kinds drinking 5800 ⇒ 5000 (tax included)
By using a coupon5000 Yen
tax included
2

~

110persons

All-you-can-drink available

open bar
There are plenty of recommended seasonal dishes of Japanese and Western cuisine! Enjoy your dishes until your heart's content.
Menu
In addition to all you can eat as below,
【Horse sting + gorgeous embroidery + with dessert】
■ An example of all you can eat ■ ■ (food content is daily ★)
All-you-can-eat all-you-can-eat system is a system where the recommended dishes of the shop will appear more and more!
· Horse sashimi
·Hors d'oeuvre
·salad
Roast pork
· Various simmered dishes
·Fried chicken
·gratin
· Grilled chicken with salt
·fish dishes
Various stocks are available!
* It is not in the order viking.
※ There is the case that the content is different by buying situation.
All-you-can-drink menu
·beer
· Barley with barley (barley beer or draft beer depending on the course)
Wine / whiskey
· Red · white / water split · rock · high ball · whiskey coke
· Shochu / plum wine · apricot sake
· Potato · wheat · rice · soba [rock / water split / hot water split] / soda split · lock · grapefruit crack
·Sake
· Atsukan · His · Cold Sake
· Sake High
· Lemon · lime · oolong · calpis · pine · peach · grapefruit · cola · orange · giant peak · plum
·Cocktail
· 5 gin bases · 5 vodka bass · 3 rum bases · 3 camparies · 4 cassis bases · 3 tequila bases · 3 peach bases · 3 malibu bases · 2 apple bases
·Cocktail
· Strawberry base 2 kinds · Tinzano base 3 kinds · Lychee base 2 kinds · melon base 2 kinds · Cala Milk
·Soft drink
· Cola · Calpis · Peach · Orange · Giant Peak · Pine · Grapefruit · Plum Soda · Ginger Ale · Oolong Tea · Hot Oolong Tea
Available days for reservation

Monday - Sunday - Public holidays - Holidays
Coupons that can be used with this course
2018/09/28 update